BODY
A holistic and balanced approach to wellness
Lifestyle medicine is a holistic and evidence-based approach to healthcare that focuses on preventing, managing, and even reversing chronic diseases by addressing the underlying lifestyle factors that contribute to these conditions.
It emphasizes the powerful impact of healthy choices in areas such as nutrition, physical activity, stress management, sleep, and social connections on overall well-being.
The core principles of Lifestyle Medicine involve promoting healthy behaviors and habits, with a strong emphasis on Nutrition, Movement, Stress Management, Sleep & Social Connections.
This approach recognizes that lifestyle choices play a central role in health and offers a proactive, preventative strategy to achieve and maintain a healthier and happier life.
Nutrition
Encouraging a balanced, plant-based diet that is rich in whole foods and minimizes processed and unhealthy choices.
Movement
Promoting regular exercise and physical activity as a means to improve fitness, reduce the risk of disease, and enhance overall quality of life.
Stress Management
Teaching stress-reduction techniques, such as mindfulness and relaxation, to improve mental and emotional health.
Sleep
Emphasizing the importance of quality sleep and healthy sleep patterns in maintaining optimal health.
Connection
Highlighting the significance of meaningful relationships and social support in promoting emotional well-being.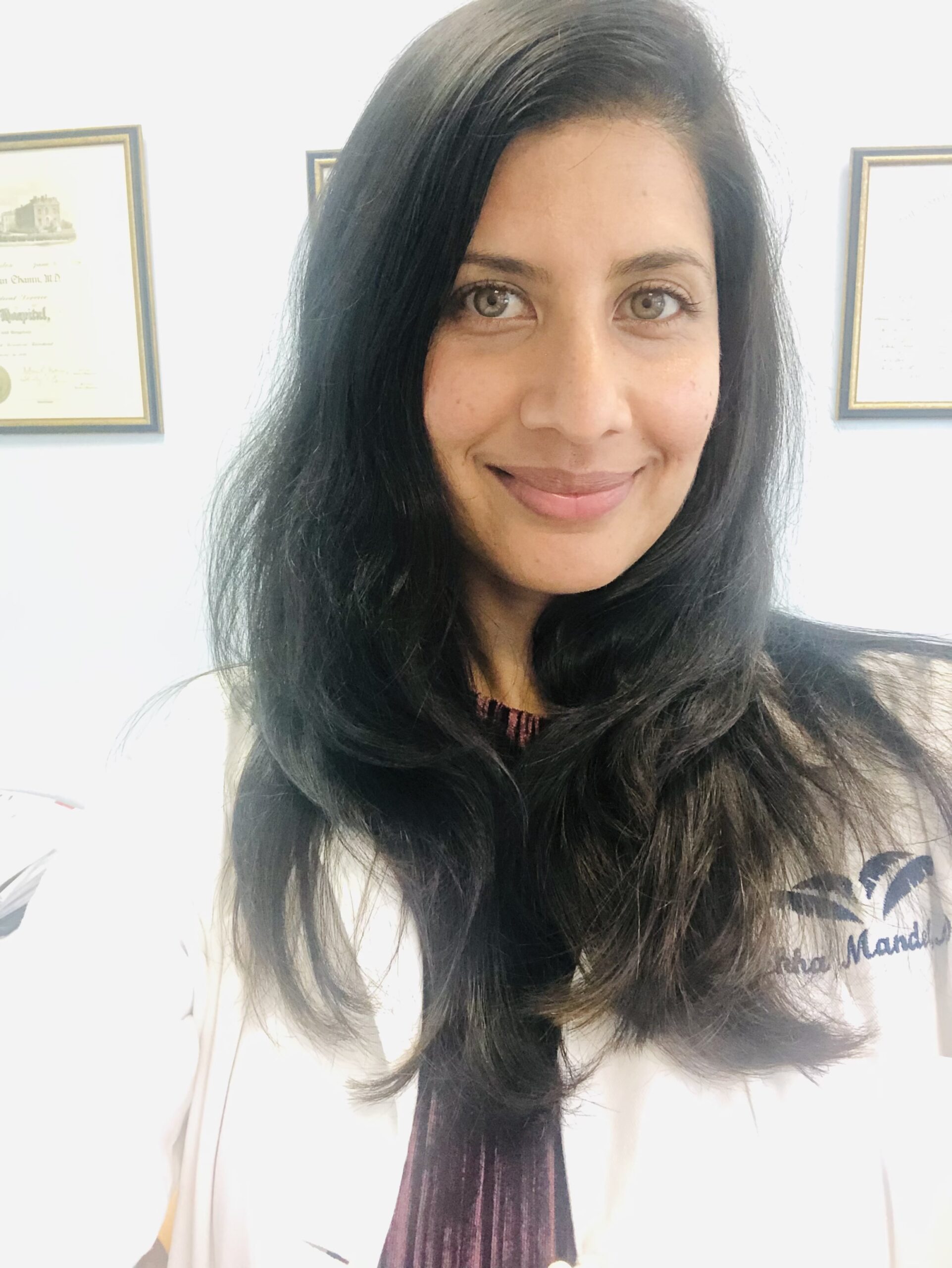 Dr. Rekha Mandel is double board certified in Internal Medicine and Lifestyle Medicine.
She completed her residency training at the University of Connecticut in 2007.
Dr. Mandel has 15+ years of experience in hospital medicine and primary care and is passionate about preventative care.